---
Foundation headquarters in Kladrubech nad Labem
Foundation headquarters in Kladrubech nad Labem for 5 years for a bargain price.
Detailed informations about realty
We offer to rent foundation headquarters in Kladrubech nad Labem. Offer includes: marking the company headquarters the company name and identification number. Price 6000 CZK without VAT when paying for 5 years....
Price:
99 CZK

(per month)

Locality
Kladruby nad Labem, Pardubice, Pardubický
Offer state:
actual
Number:

321

Realty type:
Virtual administrative - Commercial area
Total area:
1 m2
Similar offers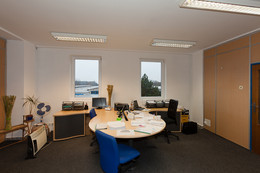 99 CZK (per month)
---
References
"Levné skaldy s.r.o. I recommend for very good cooperation and fair hearing. With the services I am very satisfied."

Josef Novák
"I would recommend a real estate agency Levné skaldy s.r.o., exactly met our requirements. I represent clients in financial operations, and I know what the market nowadays involves so thank you for your help."

Martina Kovářová
"We have been looking for the warehouse where to place our advertising and promotional materials. Levné sklady s.r.o. offered ideal solution."

Adam Polák
"For many years I cooperate wit company Levné sklady s.r.o. and I am realy satisfied."

Karel Vanek
© 2021, LEVNÉ SKLADY s.r.o.
Personal data protection | Sitemap
Created by eBRÁNA | Powered by RealBrána | Offer of real estates RB Reality